Architecture
---
INNOVATIVE ARCHITECTURAL DESIGN
---
My specialty, over the years , has been creating things that are different from the norm. Drawing on a range of experience I can come up with a unique solution. Often I have been doing something that I haven't done before , so I have plenty of experience in developing new solutions.
---
---
REAL ARCHITECTURAL DESIGN
Having worked my whole career as a designer in a number of fields I know that the client always comes first. Their needs and desires form the brief, the first part of the design process. A home is a very special project, usually the most significant man made object in the owner's life. It is important for the owners to have input into their new home, to take ownership.
---
---
PRACTICAL ARCHITECTURAL DESIGN
Making things has always been a passion of mine. Having a understanding of the physical processes involved in construction and a natural ability with practical engineering I can relate well to tradesman on site and design innovative but build-able solutions.
---
---
SITE SPECIFIC ARCHITECTURE
---
Every site demands a different solution. The sun, terrain, view, prevailing wind, street, neighbors and local materials are all very important factors in determining the best solution. 
No two houses should be the same as they are not built on the same site or the owners.
---
---
DETAIL DESIGN
---
The devil is in the detail. Whether it is practical design detailing, weather proofing detail, style detail. Accurate detailing is vital now for the consent process. 
I have a good working knowledge of the building code and more importantly detailing alternative solutions.
---
              


---
ECOLOGICAL HOMES
---
I have always had an interest in the environment. I look for solutions that really are kind to the environment while being affordable and practical. 
I prefer passive solar, built to last solutions using sustainable materials.
---
       

---
EXAMPLES OF WORK
---
---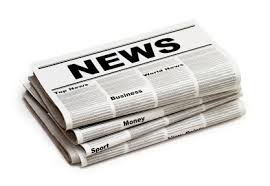 ---